Concerts: May 9: The Nordic house, Torshavn. || May 12: Tøting, Sydrgøta.

In 2017 we visited Iceland, where Unn the deepminded ended up and settled.
This year we followed in Unns footsteps and went to the Faeroe Islands and did two concerts. May the 3rd we will also performed in Askim, Norway.
Shows and dates:
Interview with Lyra fra Nord in the radioshow «Góðan morgun Føroyar», or «Good Morning Faroe Islands»
Víkingatónleikur í Norðurlandahúsinum og Tøting (In Norwegian/Danish/Farose Language)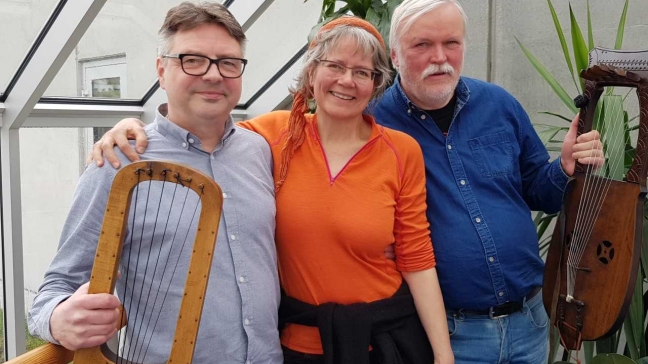 Pictures from wonderful days at the Faroe Islands.
A big thank you to all the friendly people we met. A special hug to Hanna and Tórheðin for their great hospitality.
Photos: Maria Agaton, Hanna Jensen and Tórheðin Jónsveinsson Jensen.
Check out our CD «Det som bølger ut i havet» // «What waves bight bring».
Pictures from Askim prestegård i Norway, May 3rd.